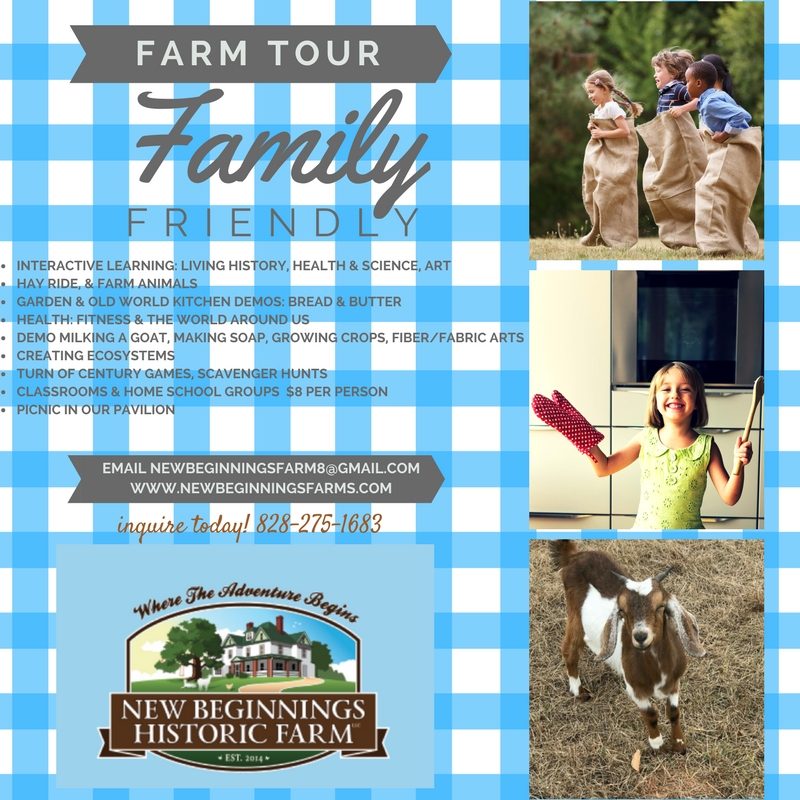 Visit our 108-year old farmhouse, for family friendly farm tour.  Share the history of the families that have lived here and farmed the land. Tour our gardens. Learn about growing food and flowers. Enjoy a hayride to the barn to visit all the animals. Feed the animals, learn about the heritage breed livestock here on the far. (Chickens, Nubian goats, Cotswold Sheep, Scottish Highland Cows, Great Pyrenees Livestock Guardian Dogs, Barn Yard Cats. Take a walk back in time from the turn of the century to ta time where things were simpler. Explore demonstrations in weaving, quilting, butter churning, wheat grinding for bread making, wood stove cooking, weaving and wood shop. Picnic under the rustic pavilion overlooking the pasture. Schools and Home Schools Groups welcome for farm tours.
8.00/Child
1 free chaperone per 10 children
Bring packed lunch, picnic under pavilion
Hay Ride, feed the animals, learn about heritage breed animals
Learn about 20 th century farm house and artisan arts
In the event that inclement weather happens we follow your schools' inclement weather closings (will reschedule with school if school is dismissed for bad weather)
Bring hats, sturdy shoes, no open toes shoes, water bottles, parkas or rain gear if rain is likely, recycle reusable eating utensils, clothes that can get dirty, weather appropriate clothes, bug spray, camera
Three restrooms available for use
Policies
Tours are offered by appointment scheduled during the week. 9:30am, 11:00am, 1:00pm
Tours will last approximately 2 hours. Teachers and chaperones must remain with the tour are in charge of discipline and monitoring the whereabouts of students at all times.
The maximum number per tour is 30 students. If you class exceeds 30 students, a second tour slot is required, and your class will be split. Classes may also be split to accommodate a large number of parent chaperones.
A $ 25.00 non-refundable deposit per tour slot is required to hold your reservation. This deposit is due within 7 days of confirming your tour date. Deposit amount will be deducted from total balance which is due the day of the field trip.
Sibling attendance for preschool tours is allowed at the schools discretion. NB Farms staff must be notified in advance as it affects the number of tour slots necessary to fit your group. Siblings aged 2 years and up will be charged a student fee of 8.00. Children younger than 2 years are not recommended. Schools are responsible for informing parents of these policies. Chaperones who arrive at the fieldtrip with unpaid siblings will be charged for admission.
No refunds for cancellations made less than 1 week prior to date. No refunds issued for absent students or chaperones.