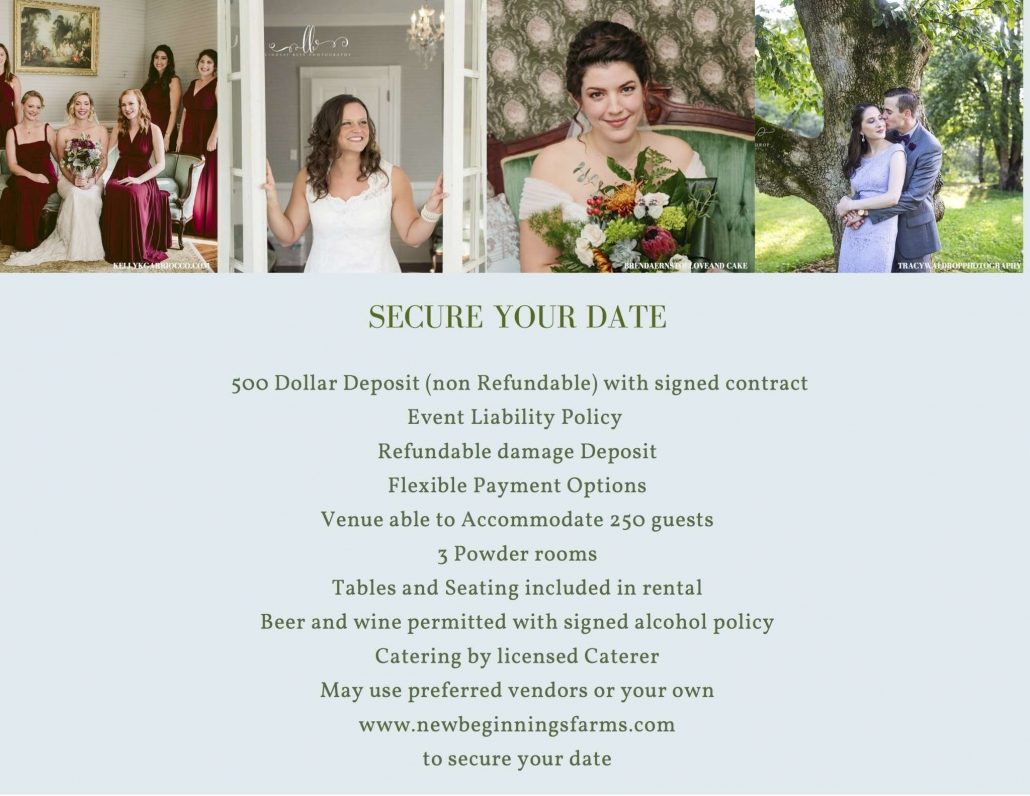 We ask for a $500 (non refundable) retainer to secure your wedding date.
Once you submit your request, we will verify that your date is available and contact you to confirm your date.
A 500.00 non refundable security deposit is due on date of booking to secure your wedding date.  All other items due 30 days before the event date.  Security deposit will go toward rental of venue.
$250.00 refundable damage deposit required 2 weeks before wedding date. Damage deposit is refunded as applicable 2 weeks after the event if property remains intact.
Check to see if your desired date for booking is open.
For more information, please call 828-275-1683.
Secure Your Wedding Date
Please fill out the form below to secure your wedding date.  We will confirm your date with you.
OUR LOCATION
5370 US 64-74A Highway
Rutherfordton, North Carolina 28139